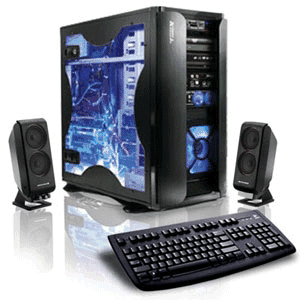 We'll Build you
the perfect PC
(whatever Your Budget)
TERMS AND CONDITIONS
​
​
All sales for goods and services made by TCA Leeds (T/A mytca.co.uk) are subject to these standard Terms & Conditions, except where agreed otherwise in writing.
DEFINITIONS :
"Our", "Us" and "We" refers to the seller (vendor) whose trading style appears on your order and invoice. "You" and "Your" refers to the original company, organisation or individual who purchases goods and/or services directly from us. "Re seller" refers to any person or company who purchases items for resale onto a third party. "Consumer" refers to any person who is acting for purposes which are outside his trade, business or profession. In all cases, for 'he' read 'he or she'.
"Branch" and "Branches" refers to independent companies, which act as franchisees for TCA Leeds. We do not undertake any liability for items sold by branches, all consumers must take any issue with the branch they have dealt with.
YOUR RIGHTS.
You and We are protected by statutory (legal) rights, according to the laws of England and Wales or any European Legislation which applies in England. Where statutory legislation exists, or new legislation comes into force, your and our statutory rights are not affected by anything within these terms, and those rights take precedence over these terms. Where any part of these terms is over-ridden by legislation, all other terms still apply. Any order placed with us is subject to acceptance.

​IT IS ADVISABLE TO ALWAYS BACK UP YOUR DATA BEFORE SENDING US YOUR LAPTOP, AS WE WILL NOT BE HELD RESPONSIBLE FOR ANY DATA LOSS DURING TRANSIT. IF WE ARE INSTRUCTED, WE WILL BACK UP AS REQUIRED.

1. TERMS OF USE
TCA Leeds allows you to search for goods and services and to contact the organisations that provide these goods and services. You are allowed to use the website and the results of any search you carry out on the website for this purpose unless this is not allowed under paragraph 10 of these conditions.
You cannot use the website:
for any unlawful purpose;
to harm, threaten, abuse or harass another person, or in a way that invades someone's privacy or is (in our reasonable opinion) offensive or is unacceptable or damaging toTCA Leeds;
to create, check, confirm, update or amend your own or someone else's databases, records, directories, customer lists, mailing or prospecting lists;
to provide any kind of commercial information service;
as a source of material or contact data for any kind of marketing activity;
to tamper with, update or change any part of the website;
in a way that affects how it is run;
in a way that imposes an unreasonable or disproportionably large burden on TCA Leeds communications and technical systems as determined by us; or
using any automated means to monitor or copy the website or its content, or to interfere with or attempt to interfere with how the website works.
You must not artificially increase the number of click counts or click-throughs for any advertisement or advertiser, including by:
any manual means (such as repeatedly clicking on adverts or refreshing pages);
any automated means (such as computer-generated search requests or similar devices); or
asking someone to carry out these activities (including by offering any benefit or incentive).
We have the right to investigate your online activities for 'click-fraud' or any similar activity. You agree to provide reasonable help with these matters.
​
2. PRICE
All prices quoted exclude carriage and VAT, unless otherwise specified, which will be charged at applicable rates and added to the invoice total. Unless explicitly requested, method of carriage will be at our discretion within the U K mainland . Any costs omitted or corrections on your invoice will be invoiced / credited later. Please notify us within 72 hours if you believe you have not been invoiced the correct amount and we will correct the error. All advertised / advised / published pricing is subject to change at any time without notice due to market / currency / legislation / fluctuations and other factors. If a price has risen, we will advise before proceeding with an order if you have specified a different price on your order or agreement to proceed. Should there be legislation that requires an overall price adjustment , for example , an increase in VAT , then all customers who have received an estimate will receive a new estimate within 72 hours.
​
3. ESTIMATES FOR REPAIR
The Contract will be made when We commence Repair Services after Your authorized representative has instructed Us to undertake the Repair Services set out in Our quotation.
Repair Services shall be carried out with reasonable care and skill and so far as reasonably and economically possible in such a manner as to comply with the manufacturer's technical specification where such information is available.
We reserve the right not to effect repairs upon Equipment which in Our view has been improperly used or cannibalized.
We reserve the right to replace the whole or any parts or accessories of the Equipment and to use second user or reconditioned parts Where the Equipment is irreparable or beyond economic repair We may offer alternative Goods subject to Your agreement.
We do not routinely correct software defects nor load or reload software applications unless We have specifically agreed to do so. You are strongly recommended to adopt and implement comprehensive back up procedures as We will not be liable for any damages whatsoever whether direct or indirect (including any liability to any third party) resulting from the loss of or damage to data of software application occurring as a result of the Repair Service whether such loss or damage is caused by Our negligence or otherwise howsoever.
Quoted times are always expressed in working days, which for the purpose of this Agreement shall mean Monday to Fridays, excluding UK bank or other public holidays.
​
4. PAYMENT
The customer shall pay strictly on invoice , prior to the dispatch of any repaired / un-repaired item. We accept payment by cash, cheque, credit card , banker's draft and BACS. If a credit facility is offered, payment must reach us within 30 days of invoice (except where agreed otherwise in writing). If there is an agreed Purchase Order then payment must reach us within 30 days of invoice date . If the customer fails to pay promptly then any previous agreed discounts will be negated. The customer shall pay all accounts in full and not exercise any rights of set off or counter claim. We reserve the right to terminate a customers account should the pre-conditions not be adhered to.
​
5. BRANCHES
The customer is aware that branches of TCA Leeds are in fact independent companies. Therefore all goods and services sold by our Branches are not our liability. All refunds or monetary claims must be made to them. Please note we shall endeavor to resolve any issues consumers may have with our branches, but be advised refunds or monetary claims will not be issued by TCA Leeds unless you have been invoiced by us directly.
​
6. OVERDUE PAYMENT
We reserve the right to charge interest on all overdue balances at 3% per month compounded until the date payment is received in full or alternatively, at our discretion, in line with legislation relating to late payment of commercial debts. Interest is charged from the invoice date onwards if payment is not received within 30 days (or as agreed otherwise in writing).
​
7. DEBT RECOVERY COSTS
All costs, charges and expenses incurred by us in recovering any debt shall be paid by you. If a payment made by cheque is refused , you shall be liable for all reasonable costs incurred as a result.
​
8. TITLE
All goods remain our property until such a time as they have been paid in full, as per all invoices issued by us for those goods. Goods supplied may not be resold by you until they have been paid for in full, unless the new purchaser is made aware that title remains with us until we have been paid in full.
​
9. DELIVERY & TRANSIT DAMAGE
Goods damaged in transit must be notified to us within 72 hours of receipt. The customer is expected to carry out a through and reasonable inspection of the goods and in the event of any problem you must notify TCA Leeds either by writing or telephone. You must retain all the original packaging as that may be required in event of a claim. It is vital that you provide the correct address, in as much detail as possible, including a complete postcode. If the address or postcode you give is incorrect, you may be charged for the re-routing costs. We will use our best endeavors to dispatch goods to you in any promised time frame but we do not guarantee to do so. Where goods are delivered to you by an independent carrier then every effort will be made to ensure that the specified time frame is met. Delivery is on a strict Monday - Friday basis.
Both the Customer and Us shall ensure that the Item is suitably packed to ensure safety in transit. We do not provide packaging to box your machine up so you must make sure your machine is boxed before the courier arrives. Anti-static bags must be used wherever appropriate.
​
10. RETURNS
Should your laptop need to be returned to us , with our agreement , because we have not rectified the original fault we will repair it under our warranty programme providing the fault is related to or as a direct result of the original repair. Should you have disposed of the packaging and require replacement then a charge will be made. Your carriage costs/charges are not refundable .Where the original purchase had the collection charge waived ('Free Collection'), you may be charged the collection cost originally waived. We may charge a restocking fee of 25 % unused unopened items and additionally for any items missing or damaged, depending on condition.
​
11. YOUR RIGHT TO CANCEL
Consumers ordering by email / web / phone / fax / post may cancel an order which is unwanted within seven days of receipt only in accordance with your statutory rights. See also section 7 above. Your right of cancellation does not extend to products whose price is dictated by fluctuations in the financial market e.g. those products we buy in other currencies, products or services which are not included in relevant legislation. You cannot cancel any contract for services carried out by us once they have been started, for example repair for which you have given us the authority to proceed / collection and delivery / packing / handling charges. In order to avoid any misunderstanding or unnecessary cost, you are strongly advised to check with us before cancelling your order. When returning goods, you should use recorded delivery or some other suitably traceable / insured method.
​
12. WARRANTIES & SUPPORT
All new goods sold by us are covered by a warranty required by applicable law. Used products (including refurbished, second-hand and ex-demo products) will have a warranty of 30 days, except where otherwise specified. Examine the specific product's warranty for details of what type of faults or breakdowns are covered. For any warranty claim, you must have your original invoice. Any extended warranty offered by a manufacturer beyond the 12 months does not form part of your contract with us, though we may handle it on the manufacturer's behalf. Do not attempt to repair, modify or open any product unless specifically advised by us to do so as this will invalidate the warranty. You need your proof of purchase (invoice) for all other support issues. The warranty runs from the original invoice date onwards. If a fault does develop or is found, this must be notified to us promptly. We endeavor to provide technical support and online facilities to assist / enhance your usage of the products purchased from us, however such supply / provision is provided as a courtesy only and not included in your contract with us and may be withdrawn or refused at any time.
Missing parts, physical damage, modification, attempted repairs or any misuse (unless attributable to us), shall void the original warranty or thirty (30) day (unless another period is specified) repair warranty and any subsequent repair will be quoted for when the Item has been received from the Customer.
Repair warranty is for 90 days from date of invoice, if an item is re-repaired under warranty, the warranty period dose not restart. The warranty started on the date the original repair invoice was issued.
Unless DOA (Dead On Arrival) all warranty returns are strictly RTB (Return To Base) which means we do not cover the cost of collection, this is charged at £20+VAT. You can of course arrange to get the machine to us yourself at your own cost.
​
13. GOODS SUITABILITY
It is your responsibility to ensure that the correct goods and correct model are ordered for your purposes. In some circumstances, the capability we specify/advertise of the product may not match that of the manufacturer's or other vendor's published specifications elsewhere, often due to international variations. This may also apply to specifications listed within any packaging and user guide/manuals supplied which may not apply to your particular product, either due to product development, varying models, specification change or local variations. We cannot guarantee that the product will continue to work correctly during your ownership if your original environment changes, for example if your location or other hardware is altered (by you or a third party supplier) such that it is no longer compatible with the product.
​
14. TELEPHONE
Please be advised that for staff training purposes as well as your and our own security, we may record telephone calls to / from us and such recordings and emails may be supplied to law enforcement or anti-fraud agencies if required to do so .
​
15. DELIVERY / COLLECTION
Please note all FREE Collection claims are coupled with a delivery charge of £20 plus vat. Consumers are not permitted to arrange a FREE collection and then arrange their own method of return, i.e. Come collect the repair laptop or arrange their own courier.
All collections / deliveries on the U K mainland will be on a strict Monday to Friday basis using our own designated carriers. In the majority of cases, unless agreed otherwise, we dispatch using our preferred carrier for a standard delivery which is normally made the next working day after dispatch but no absolute guarantee can be given of this or any other delivery times. Where a premium service is requested and paid for (e.g. Saturday ) our liability extends only to a refund of the premium should the delivery not be attempted on time. "Working day" is considered to be Monday to Friday, excluding holidays or any other day on which we are closed. Deliveries may be made any time between 9 am and 5 pm. Our standard delivery service covers most parts of mainland UK. It is essential that someone will be at the delivery address to address the collection or to receive and sign for the goods.
​
16. SAME-DAY SERVICE
Our Same-Day Service is offered on repairs and services of PCs and Laptops that are sent to us and are delivered to iur workshop by 10am. We can not be held responsible for any delays in delivery to us, however we make every effort to carry out Our services and dispatch customers' computers the same day. Same-Day service is not possible on all repairs, as it is dependent on various factors, such as part component repair times, the availability of next-day delivery of our chosen courier service, communication between us and the Customer; i.e. when awaiting the Customer's decision on a preferred course of action or ongoing repairs on a previously undiagnosed fault, and also the intensity of our work backlog and our ability to prioritize jobs at the time in question.
​
17. FORCE MAJEUR
If delivery is delayed by some cause that is totally outside the control of TCA Leeds , its agents or carriers then every effort will be made to notify the customer. The customer shall have no redress for a refund of carriage or ancillary charges and will allow such extra time for the goods to be delivered as is considered reasonable.
​
18. ASSIGNMENT
We reserve the right to transfer any debt to us or other elements of our contract with you, or other liabilities in part or whole to a third party, any such assignment or transference will maintain all existing contractual terms. This may include the use of a factoring or other finance company for the assignment of your debts to us. All existing liabilities from us to you, and vice versa will remain valid, including any warranties or service agreements.
​
19. PRIVACY
When placing an order, we require various personal details from you. It is important that you supply all details requested in order that we can validate orders efficiently. You can be assured that we treat your personal details, including email , your address , payment and credit card details , telephone numbers in confidence. We do not disclose such details to any third party or otherwise use them, except in connection with expediting/processing your orders/products. We do not send out unsolicited emails ('spam') and your email address will not be added to any mailing lists (unless requested). We will not use details of your purchases in our marketing/publicity materials or any other promotion without your consent. These policies exclude any disclosure which we are required by law to make, crime prevention, legal action or any issues relating to product safety. If ultimately we are unable to satisfy ourselves of the validity or other aspects of an order, we may not accept it.
​
20. EXTENT OF LIABILITY
The Company shall have no liability to the Customer for any loss or damage of any nature arising from any breach of any express or implied warranty or condition of the Contract or any negligence, breach of statutory or other duty on the part of the Company or in any way of or in connection with the performance of or failure to perform the Contract except for death or personal injury resulting from the Company's negligence, and expressly stated in these conditions.
If the Customer establishes that any Goods or Services have not been delivered, have been delivered damaged, are not of the correct quantity or do not comply with their description the Company shall, at its option, replace with similar Goods or Services any Goods or services which are missing, lost or damaged or do not comply with their description, allow the Customer credit for their invoice value or repair any damaged Goods or Services.
If the Customer establishes that any Goods or Services are defective the Customer must return those Goods or Services forthwith, at its own cost, to the Company which will be repaired or replaced at the Company's discretion and according to manufacturers warranty. If the Goods or Services can not be replaced or repaired within 3 months of the Company's receipt thereof the Company may credit the Customer in part or in full at it's own discretion.
If the Customer returns to the Company any Goods or Services for repair and some are found to be fault free then the Company may, at its own discretion, charge the Customer for its reasonable handling costs.
The delivery of any repaired or replacement Goods or Services shall be at the Company's premises or other delivery point specified for the original Goods or Services.
Where the Company is liable in accordance with this condition in respect of only some or part of the Goods or Services the Contract shall remain in full force and effect in respect of the other or other parts of the Goods or Services and no set-off or other claim shall be made by the Customer against or in respect of such other or other parts of the Goods or Services.
No claim against the Company shall be entertained for any defect arising from any design or specification provided or made by the Customer or if any adjustment's, alterations to other work has been done to the Goods or Services by any person except the Company.
The Company shall not be liable where any Goods or Services the price of which does not include carriage are lost or damaged in transit and all claims by the Customer shall be made against the carrier. Replacements for such or lost or damaged Goods or Services will, if available, be supplied by the Company at the prices ruling at the date of dispatch.
In no circumstances shall the liability of the Company to the Customer under this condition exceed the invoice value of the Goods or Services
​
21.
BY PLACING AN ORDER FOR GOODS OR SERVICES WITH US, YOU ARE BOUND BY THESE TERMS UNLESS AGREED OTHERWISE IN WRITING. ALL STATUTORY RIGHTS APPLY AS PER THE STATUTE OF THE UNITED KINGDOM AND EUROPEAN UNION WHERE APPLICABLE. YOU SHOULD KEEP A COPY OF THESE TERMS.